In Memoriam: R. Robert Fleming, Yale '64, 1942 – 2003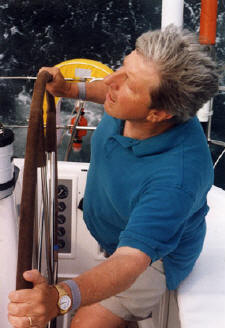 Sometime in the early morning hours of March 5, 2003, while anchored off the tiny, deserted Queen Cayes in the remotest part of Belize's great barrier reef, we lost our great friend and shipmate Bob Fleming. While sleeping alone in the cockpit, he suffered cardiac arrest and never awakened.
Bob was one of the mainstays of our annual sailing cruises. He loved the sea, the adventure of bareboat sailing, and the camaraderie that develops when eight diverse people are thrown together on a small boat. He had sailed with us out of St. Martin in 1996 and Newport in 1998 with his wife Mimi, along the French Riviera and Corsica in 2000 with his daughter Catherine, in the Grenadines in 2001 with his son Conor, in Tahiti in 2002, and in Belize in 2003, again with Catherine.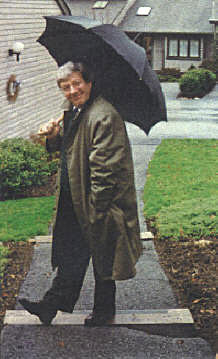 None of us ever met anyone else remotely like him, nor expect to. His comic genius was awe-inspiring — relentless, irrepressible, rapid-fire, instinctive, self-deprecating, kaleidoscopic. He never took anything seriously (least of all himself), but he took everything seriously. He was, at once, a jester and a wise man. He knew that life was a comedy, designed to be enjoyed to the hilt, and that life was a serious and difficult business, requiring struggle and persistence and mutual support.
His love for his family was deep, though it was not in his nature to express it, at least to others. And his longtime shipmates loved him, though if they had ever told him so, the response would have been immediate and predictable.
The evening before his last night, the crew gathered in the cockpit to play an uproarious word game. Bob was center-stage, goading, cracking wise, playing with words, never allowing a serious moment to gain a foothold. We were helpless with laughter and played to exhaustion, not wanting the moment to end. Bob said afterwards that he had never laughed so hard in his life.
There are scant sources of consolation in an early death, but at least we can remember that Bob was in his element, doing one of the things he enjoyed the most, with people he loved and valued. He went out at the top of his game.
If there's a heaven, we can imagine Bob up there, looking down on us and telling us to, for God's sake, lighten up!

We wish you fair winds and following seas, good friend.